last updated:

3 March 2020

compatible browsers:

IE9, IE10, IE11, Firefox, Safari, Opera, Chrome, Edge

compatible with:

WooCommerce 3.9.x, WooCommerce 3.8.x, WooCommerce 3.7.x, WooCommerce 3.6.x, WooCommerce 3.5.x, WooCommerce 3.4.x, WooCommerce 3.3.x, WooCommerce 3.2.x, WooCommerce 3.1.x, WooCommerce 3.0.x, WooCommerce 2.6.x, WooCommerce 2.5, WooCommerce 2.4.x, WooCommerce 2.3.x, WooCommerce 2.2.x, WooCommerce 2.1.x, WooCommerce 2.0.x, WPML

software version:

WordPress 5.7.x, WordPress 5.6.x, WordPress 5.5.x, WordPress 5.4.x, WordPress 5.3.x, WordPress 5.2.x, WordPress 5.1.x, WordPress 5.0.x, WordPress 4.9.x, WordPress 4.8.x, WordPress 4.7.x, WordPress 4.6.1, WordPress 4.6, WordPress 4.5.x, WordPress 4.5.2, WordPress 4.5.1, WordPress 4.5, WordPress 4.4.2, WordPress 4.4.1, WordPress 4.4, WordPress 4.3.1, WordPress 4.3, WordPress 4.2, WordPress 4.1, WordPress 4.0, WordPress 3.9, WordPress 3.8, WordPress 3.7

files included:

JavaScript JS, CSS, PHP
Description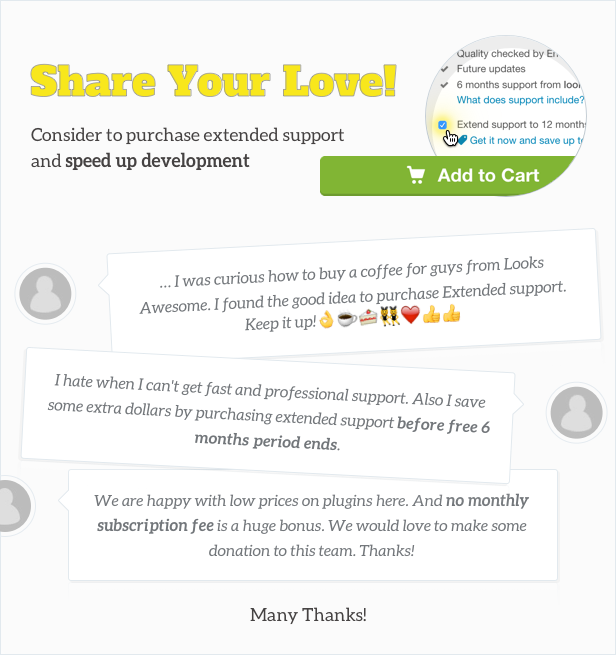 Advanced Toolbar is a premium plugin extension for Superfly menu, the best vertical WordPress menu plugin on the market. This add-on contains three the most popular features according to customer suggestions. You will get new customisable toolbar which you can supply with shopping cart, site language switcher, sign in/sign out form or own custom link. Advanced toolbar creates closer bonds between your audience and your brand supporting your business goals. Make your Superfly menu complete!
Site language switcher – based on WPML instances created on your website. No addition actions in plugin settings are required, it just works.
WooCommerce Shopping cart – creates visual indication of items added to the cart and provides quick access to checkout page.
Sign in/Sign out – provides quick and elegant way to sign in to your website. It's also possible to provide a link for your custom form or any other page. in addition, say hello to your site members as WordPress does.
Don't forget to check live demo page to get a feel how it works.
* This item is plugin extension. It requires Superfly – Responsive WordPress Menu Plugin v4.5+ to work. *
How it works
Install and activate the add-on as an ordinary WordPress plugin. After installation new tab Menu Panel / Toolbar appears on your Superfly admin page. On that tab, you will be able to setup and customise your new toolbar.
Requirements and Limitations
- PHP 5.3+
- jQuery 1.7+
- Superfly plugin v4.5+
- This add-on is not compatible with Navbar mode of Superfly menu at the moment.
- RTL is not supported currently.
Changelog
[1.0.7] Fix for HTTPS sites login form
[1.0.6] Improved compatibility with main pluigin
[1.0.5] Fix for language switcher URLs
[1.0.3] Fix for "The plugin generated XXX characters of unexpected output..." error on some sites
[1.0.2] Removed PHP warnings
[1.0.1] Added registration link if it"s allowed for anyone in WP settings
[1.0.0] Initial release
You may also like:
Flow-Flow – WordPress Social Stream Plugin
Social Stacks for WordPress – Responsive Slider
Ninja Kick: WordPress Contact Form Plugin