last updated:

28 June 2018

software version:

WordPress 6.0.x, WordPress 5.9.x, WordPress 5.8.x, WordPress 5.7.x, WordPress 5.6.x, WordPress 5.5.x, WordPress 5.4.x, WordPress 5.3.x, WordPress 5.2.x, WordPress 5.1.x, WordPress 5.0.x, WordPress 4.9.x

files included:

JavaScript JS, CSS, PHP
Description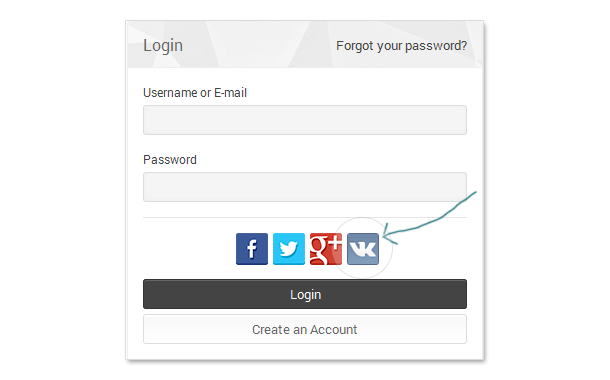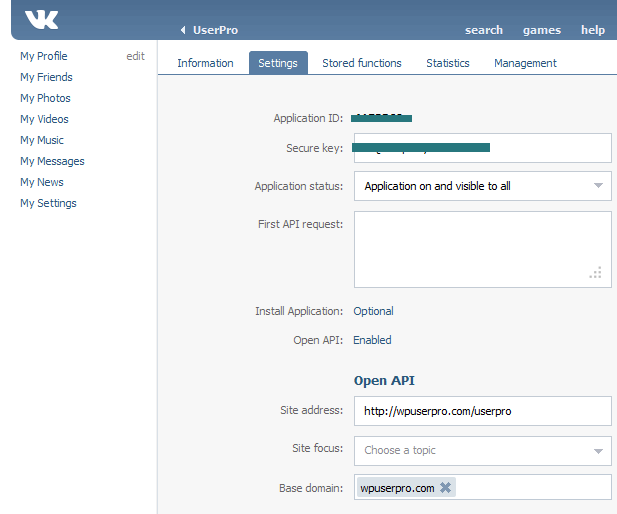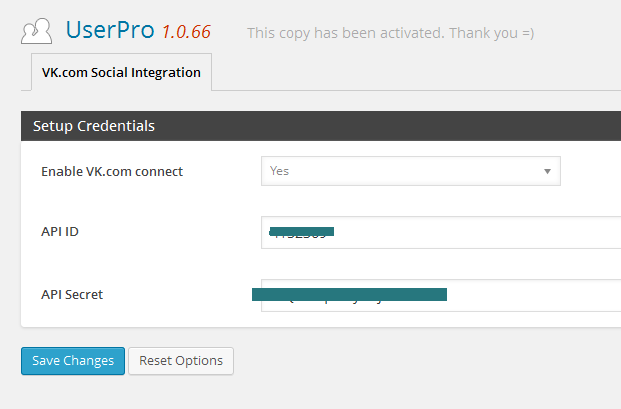 This is an extension for the UserPro Profiles Plugin for WordPress.
NOTE: This extension requires UserPro v1.0.64 or higher
Add VK.com support instantly to your UserPro powered site, the most popular social network in Russia!
Setup your application ID/key in VK.com admin panel and that is it! This addon will enable automatic sync, and social connect into your whole WordPress site, powered by UserPro profiles plugin.
How to Install / Setup
Login to your VK.com account and create a new app
Copy the Application ID and Secure Key from your app settings
Login to your UserPro admin
Enter VK.com page and setup your app ID/secret key and make sure that VK social connect is enabled.
That's it. You and your visitors can instantly connect to your WordPress, UserPro powered site with VK.com social account.
UPDATES
Version 1.7 (28 Jun 2018)
============================
- Enhancement : VK social login SDK update (https://docs.userproplugin.com/knowledge-base/setting-up-vk-com-connect-add-on-version-1-7-or-above/).
Version 1.6 (13 Mar 2018)
============================
- VK api version 4
Version 1.5 (05 Jun 2015)
============================
- Added Auto Update feature
Version 1.4 (03 Apr 2015)
============================
- Enhanced security
Version 1.3
============================
- New Feature: Added redirection after registration and login
Version 1.2 (7 October 2014)
============================
- Fixed Activation issue
Version 1 (3 Feb 2014)
============================
- Released